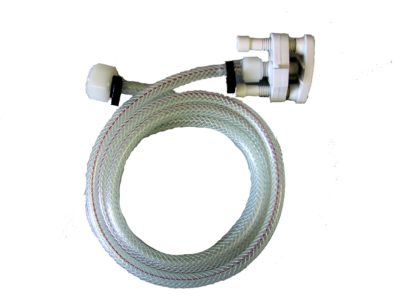 ---
6′  x 1/4″ Manguera trenzada
Abrazadera de montura con cierre
1/4″ x 1/4″ y 1/4″ x 1/2″ Espiga de nylon
1/4″ Abrazadera mordaza rápida
Kits personalizados disponibles
6′  x 1/4″ Braided Hose
Saddle with Shut-Off Slide
1/4″ x 1/4″, 1/4″ X 1/2″ Nylon Barb Swivels
1/4″ Hose Clamps
Kits are available in 4′, 5′ and custom lengths.
Call 540-771-3082 or use this form to ask questions or request a quote.
Llame a 540-771-3082 o usar este formulario para hacer preguntas o solicitar un presupuesto.